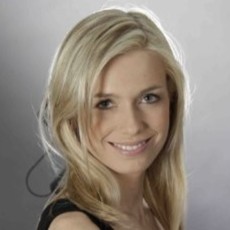 Anna Knapik
Digital Experiences Senior IT Director
Procter and Gamble
I graduated from International Relations at the Warsaw School of Economics, and the IT department at Procter and Gamble was supposed to be just an adventure, which for 15 years has constantly fascinated and developed me. It gives me a sense of fulfillment that makes me curious about business, interpersonal and organizational challenges.
During my career in IT, I had the opportunity to develop as the application owner, responsible for the service and technical side, and for the last few years as a global owner of IT products. I manage budgets, contracts with external companies that provide services to P&G. I put emphasis on the continuous development of my and my team's competences so that we are able to offer the best technologies and the method of their delivery, which is crucial in business transformations that I carry out. I strongly believe that the results of my team are also my results, so I try to support the team earnestly and be a role model, for which I was awarded the title of Manager of the Year.
In addition to business work, I am involved in the organization's life, recruitment, volunteering, IT events for women and children. Moreover, I am responsible for a several dozen team and run the One Community pillar.
Privately I am a mother of two wonderful 9-year-olds. I like to travel, to try new outdoor sports and to spend time with family and friends.