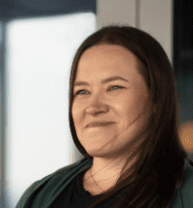 Justyna Charubin
Site Program Manager
Google
I grew up in a small village in Poland. While my parents spent their entire life there, I was always a curious kid and wanted to discover the world! And so I started!
I moved out when I was 16, studied two majors and worked full time. Joining the tech world with no technical knowledge was the boldest step I took in my career. I went through a lot of different roles in my career from call center agent thru incident, program management, people management to chief of staff role. I am really passionate about empowerment and I believe inclusivity is the key to success in business.
Giving Back is in my DNA and I try to help communities as much as possible through volunteering.