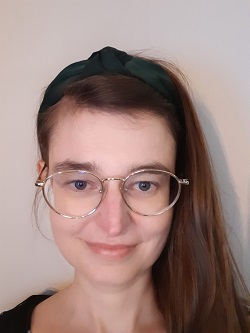 Katarzyna Szymków
Senior Software Engineering Manager
Intel
Katarzyna Szymków – Senior Software Engineering Manager at Intel.
She earned a Master of Science degree from the Faculty of Electronics, Telecommunications, and Computer Science of Gdansk University of Technology. She extended her education with a post-graduate Project Management degree of Gdansk University and is to finish the Executive MBA at the Gdansk University of Technology this year.
Throughout her 14+ Intel's journey she has built her technical experience across E2E full stack areas – beginning with low level chipset firmware validation and automation, through software (drivers) development up to reference architectures for cloud solutions within the servers' domain.
Inclusive Leadership coach – she propagates a non-violent communication approach and considers it a mistake to ignore people's feelings and needs in the workplace. Recently selected as Intel's Global Inclusion Role Model.
Kasia is also an educated pianist, which she thinks, has taught her to treat cooperation with people on technologies as a form of art. She firmly believes that it takes more than just knowledge to transform the ordinary into the extraordinary;the quest for that special something is what makes the journey truly captivating.