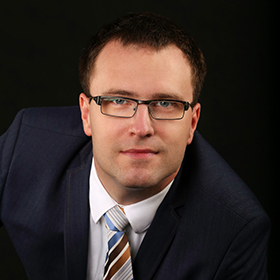 Michał Harasimiuk
IT Director
Procter and Gamble
I am passionate IT expert with 15 years' experience working in complex global IT environment.
I did operate large and complex IT system, run IT Operation, lead Development and Govern solutions. I focus on disruption free business process transformation, ensuring IT technology seamlessly support business objectives. I understand challenges of working in multi-vendor environment, recognize weaknesses and strengths of shared service and importance of flawless system integration.
When I'm not on the job, I love to spend time outdoor with my sons or go hiking.